Nexus has the solutions to specific needs
Specific needs often require bespoke solutions.
Wastewater treatment embodies both the precision of science and the finesse of artistry, an equilibrium where challenges are met by assessing site specifics and tailoring solutions to individual customer needs. Our approach is based on the amalgamation of knowledge, years of experience, and collaborative efforts with our partners.
Our offerings encompass bespoke solutions for on-site, decentralised, water recovery, rooted in natural treatment methodologies, without the need for chemical interventions.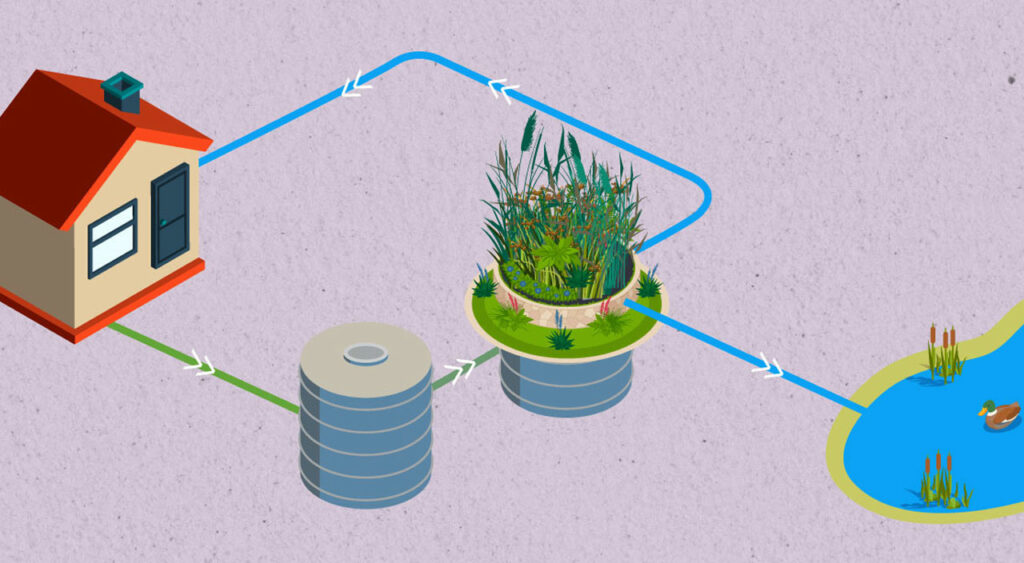 Compact Nature-based Solution (Compact NbS)
We offer this decentralised, integrated Nature-based solution for the onsite treatment of used water for recovery and reuse of the regenerated water. We show how to replace the linear use of water resources with circular, closed-loop systems that imitate Nature.
The plant-microbial system is based on functional interactions in natural food webs. It consists of two compact circular modules representing aerobic and anaerobic treatment conditions. Enhanced thermo-hydraulic processes and functions of the system speed up the treatment.
Integrated Constructed Wetlands (ICW)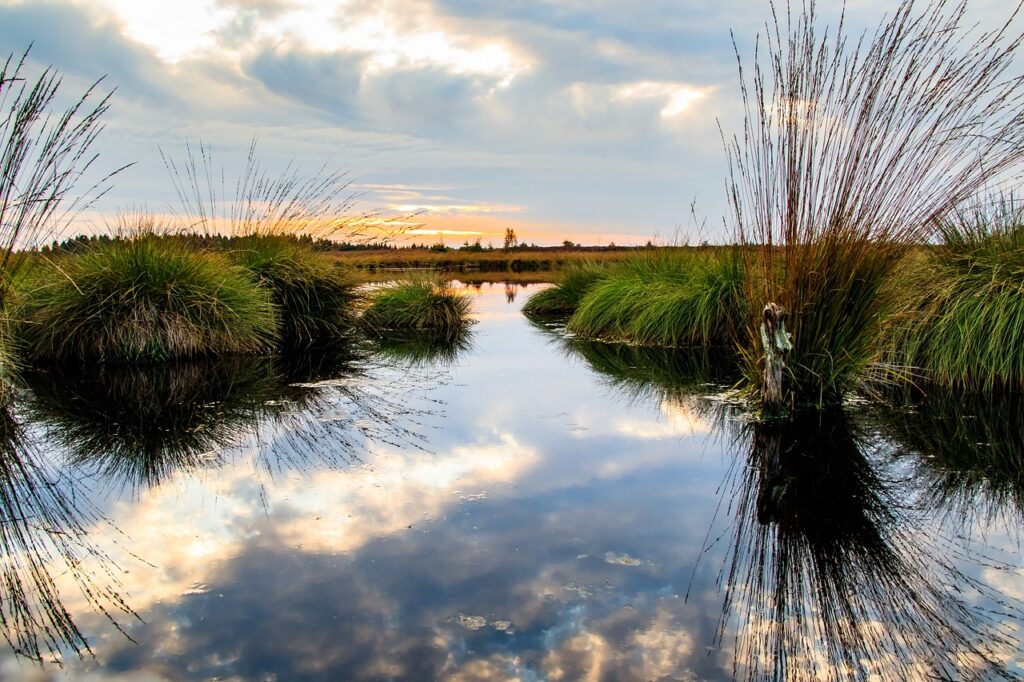 The integrated constructed wetland (ICW) is a holistic approach to the design of treatment wetlands that takes economic, social, environmental, and landscape aesthetic aspects into consideration in its design, construction, and operation. Moreover, the incorporation of wetlands into the landscape enhances biodiversity.
A fully natural way to regenerate clean water for those with a larger land area.  Over an area of a typical football field, hundreds of cubic meters are naturally slow-filtered through submerged or floating wetlands.
Our technical specialist, Miklas Scholz, has over 20 years of experience designing, building and managing ICWs in various climates around the world.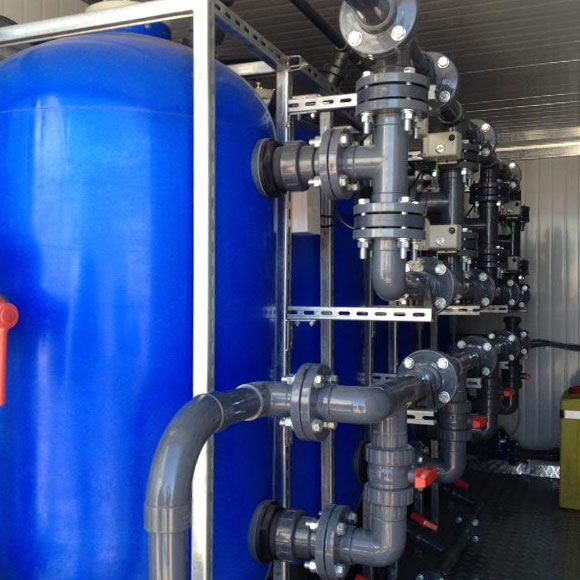 Containerised drinking water:
Nexus S-Range
Potable Water for Small Communities and Industry.
Raw water treatment up to 900 m3/day. 
Specific treatments:
– Turbidity, pesticides, smell, colour, taste (STC series)
– Iron, manganese (MFC series)
– Arsenic (ASC series)
Covers 60% of water qualities.
Suitable for rural areas and city centers.
Container-mounted systems for quick assembly "Plug – Play"
High Performance – Simple – Economical
>95 L of drinking water from 100 L of raw water
Low energy cost: < 0.3 kWh/m3
100% Automatic + GSM connection
Low maintenance
Long lifespan of materials (3 years minimum)
Solar power (optional)
Oil-spill remediation on land and in water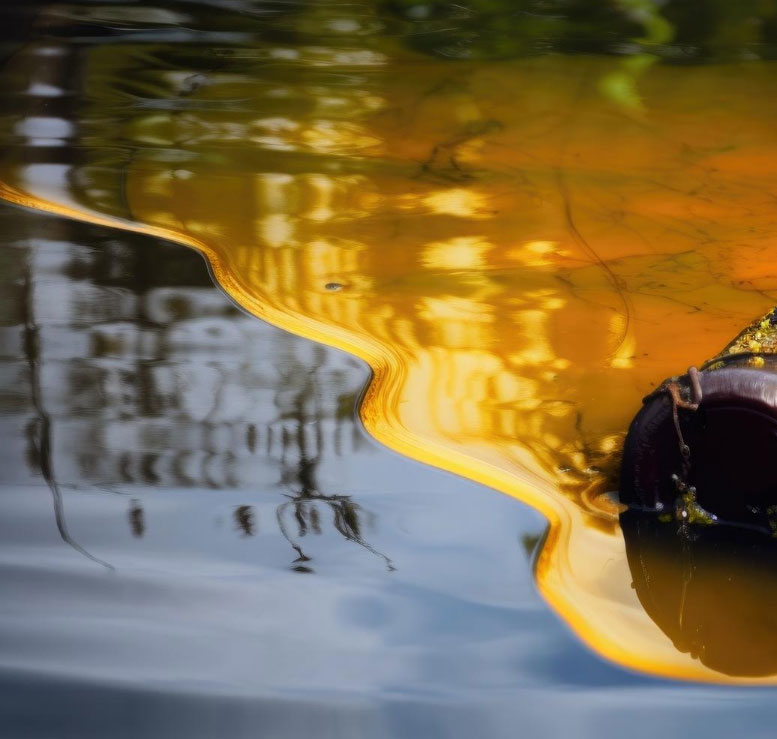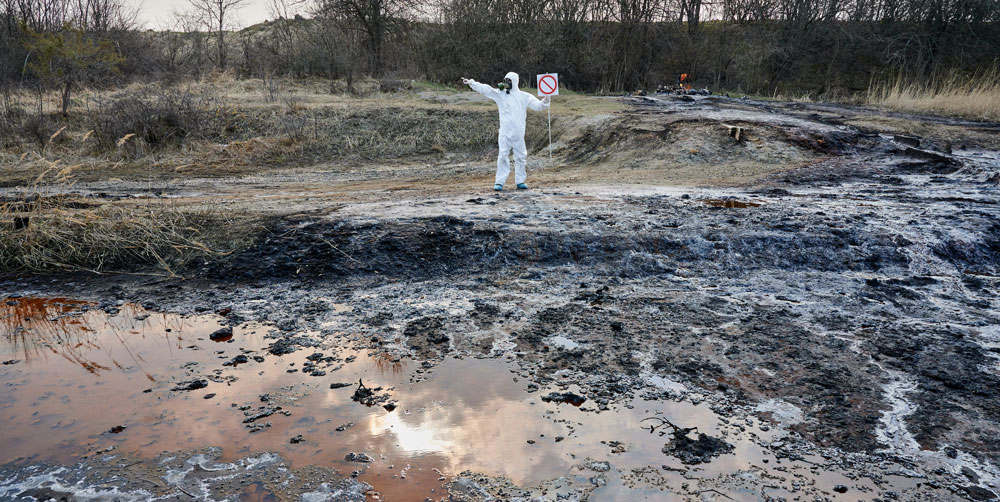 Natural products that contain oil eating microbes that bioremediate oil spills, oilfield waste, and other toxic materials, on water surfaces and in soil.
Onsite, decentralised treatment
A concentrated blend of beneficial microbes packaged into an absorbent powder. This natural and organic product is formulated for superior and rapid results on water surfaces.
Contains no GMO's or animal products.
Organic and natural
Allows spills to be treated quickly in place
Activated by non-chlorinated fresh, salty or brackish water
Works immediately upon contact with spilled materials
Safe for humans, fish & other wildlife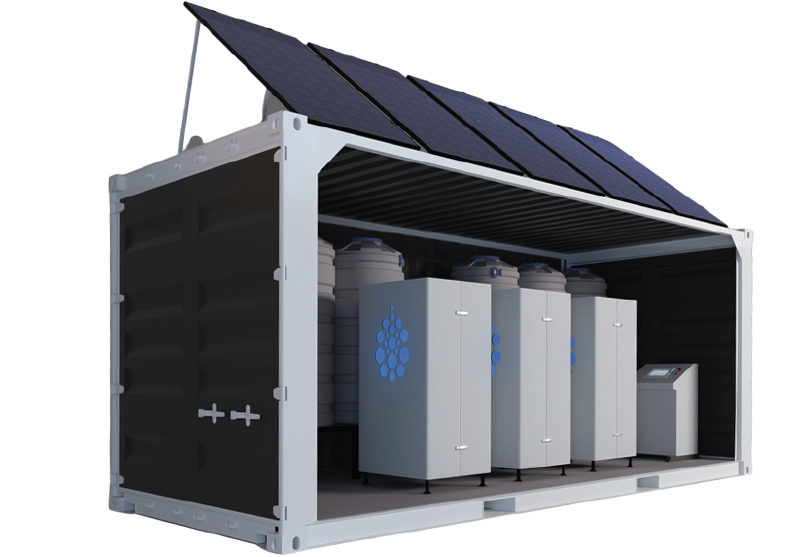 Solar Desalination to drinking water
Potable Water from salty or bacteria water, completely off-grid.
– Focus on crisis & disaster situations
– Desalination that is simple & inexpensive
– No chemicals, filters or membranes
Container or modular solution, quick assembly "Plug & Play"
Service payments: Pay only for the water you sell/consume
Mobile container format 

Compact turnkey solution 

Scalable, c

onnected in parallel or series

Powered by renewable energy: sun, water, wind or wave

power
No wasted water in the process
Durable – titanium material
Service friendly
We believe in the power of

collaboration

. We are always looking for

inventive concepts & ideas

that can be integrated into a complete system solution - Get in touch!